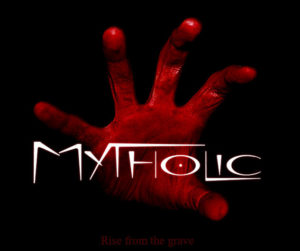 Hailing from The Netherlands, reformed modern 'power thrash metal' band Mytholic brings us a five-song EP boasting a hard-edged presentation.
This record has a crisp, modern production with well thought-out, 'deep' layering in the songs.
Vocals are a little forward; otherwise each instrument is in balance, drums especially appreciable.
The 'clean electric' guitar breaks in some of the tunes provide a welcome respite from the testosterone-soaked thrash assault.
Manowar meets Overkill; throw in some other thrash and modern heavy metal bands of your choice and you've got the Mytholic EP: a record for those who can really appreciate that falsetto scream.

Track Listing:
Rise From The Grave
Warhammer
Far Beyond
Bestial Detonation
Ethereal Hunter