We are up to day 17 on the Wacken Advent calendar!
The first bands revealed so far are: Skid Row, Bring Me The Horizon, Excrementory Grindfucker, Crematory, Hammerfall, Steel Panther, Bülent Ceylan, Red Hot Chilli Pipers, Vogelfrey, Pampatut, The Vintage Caravan, Fleshgod Apocalypse, Saxon, August Burns Red, C.O.P. UK (Crimes of Passion), Godsized, Nailed To Obscurity and Chthonic.
Door 14 with music and entertainment
Saltatio Mortis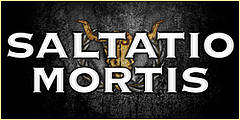 In 2014, Saltatio Mortis will rock the W:O:A for the third time. The band plays medieval or folk rock and is already known outside the medieval scene: The newest album of the band hit the charts on position one! We're curious about how they will top this in the future and we're looking forward to their stunning performance at Wacken!
More at Billing/Bands
Bembers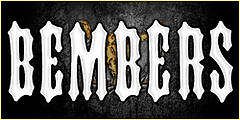 Bembers promises hardcore comedy for metalheads! And his recipe works: 4 million views at YouTube, more than 150 live shows including events like Summer Breeze, Open Flair and of course Wacken, an own merchandising shop and last but not least a faithful and growing fan base.
More at Billing/Bands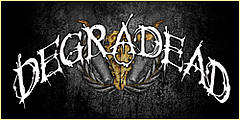 Swedisch steel behind door no. 15 . Degradead are rising from the well known Swedish melodic death metal society. Already in 2010 they rocked the Wacken Open Air and at the moment the official festival trailer is accentuated with one of their songs too. The band has just released their 4th studio album "The Monster Within" and they have again refined their mixture of melo-death, thrash and metalcore.
All further details at Billing/Bands
Colorful package at the 16th day.
Also today we have a medieval colored package for you! And except the first band, all of them are going to play in Wacken for the very first time.
Lacrimas Profundere

Their music is somewhere between gothic metal, dark rock and doom metal and this mixture works well since the establishment in 1993. Eleven studio albums have been released until now, the last one, called Antiadore, in 2013.
More at Billing/Bands
Nachtgeschrei
In contrast to many genre colleagues, the folk metal band Nachtgeschrei doesn't play with an acoustic program or historical lyrics: The metal factor is relatively high and all four studio albums contain only independent lyrics.
More at Mehr zur Band unter Billing/Bands
Firkin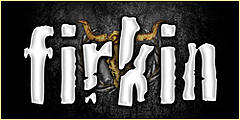 Firkin are playing Irish punk and they promise boozy and rocking party music for the W:O:A. The band has released three studio albums so far.
More at Billing/Bands
Omnia
Some pagan folk comes from the Netherlands to W:O:A: Omnia. By now they have released seven albums.
More at Billing/Bands
Dunkelschön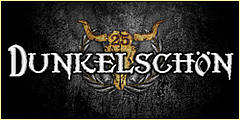 Ballads of the Romantic meets rocking elements of modern times: Dunkelschön have released five albums and played plenties of live shows so far.
More at Billing/Bands
It becomes progressive in the calendar!
I.C.S. Vortex  Truly no unknown metal musician is the Norwegian Simen Hestnæs aka I.C.S. Vortex. Best known for his memberships at Borknagar, Arcturus and Dimmu Borgir, he has started a successful solo project some time ago.
His first solo album Storm Seeker was released in 2011 and can be best described as progressive metal. But in fact you can find elements from all of his creative periods on the album.
More at Billing/Bands.
Every night another door opens on the Advent Calendar releaving new bands for Wacken 2014 and raffle prizes at Metaltix.com.
More info:
Links:
https://www.facebook.com/WackenOpenAir.official